Staff Members
Allyson Petry – Executive Director since April 2018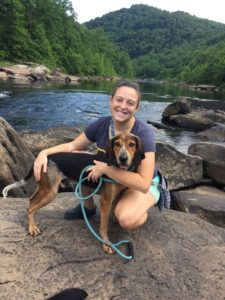 Allyson made the move back to the holler after a few years away. During that time, she ventured to Morgantown, WV to complete a Masters in Social Work, work at a free healthcare clinic, and become a real Mountaineer. Her dog Jasper also works diligently at the Farm, protecting the front yard from pests (aka cats) and soaking up the sun. She enjoys walks down the holler, watching the gardens, porch sitting with neighbors, and working for social justice in the best part of West Virginia!
Julia Barcello – Staff Member since May 2019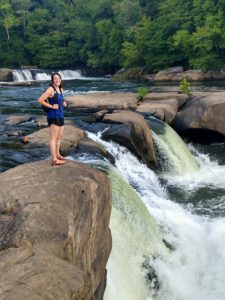 Julia joins us from the hot sun and dry heat of southern Arizona. She can deal with the cold, having gone to school for geology in central New York, but it is still likely you'll find her in a sweatshirt and pants if it's below 70 degrees. Julia is a great addition to the Nazareth Farm team, and whether she's leading prayer or leading a worksite you better believe she's sporting a smile and having fun. Her true loves include painting, sitting around a bonfire, playing guitar, reading, and playing basketball. If she isn't doing any of those then look for her enjoying the simple beauty of the sun, trees, and butterflies or gazing at the stars at night.
Killeen McCans -Staff Member Since June 2021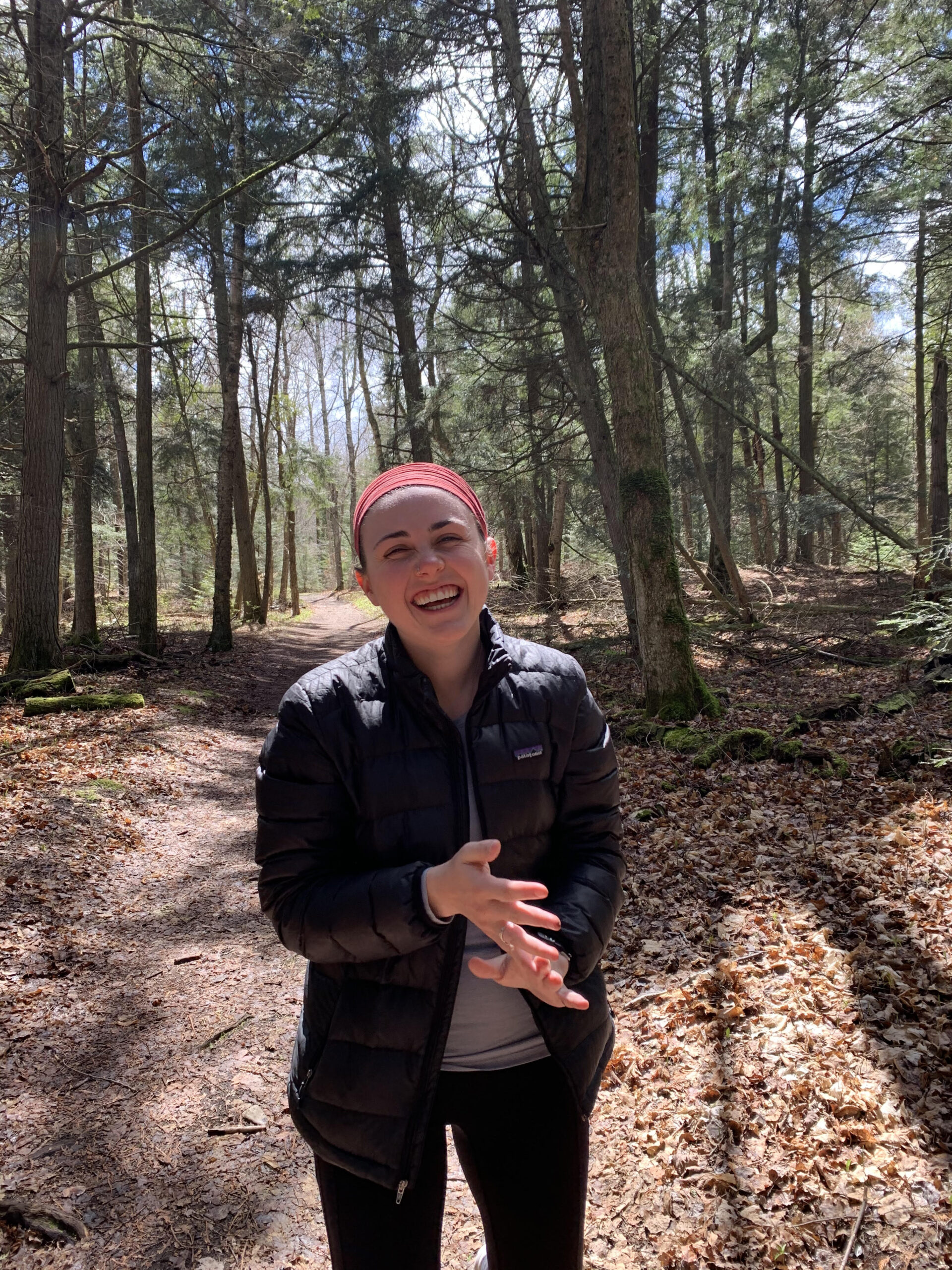 Killeen grew up just outside of Philadelphia (Go Birds!) in Delaware County. She joined us as a staff member in June 2021 after completing her Bachelors of Science in Science Preprofessional Studies with minors in Peace Studies and Catholic Social Tradition at the University of Notre Dame (G'Irish!). If you want to talk Dorothy Day, world peace, justice, pickles, puppies, or just about anything else she is happy to oblige. Sojo Dan and Staff member Adam described her saying the following, "Killeen packs a whole lot of big ideas into a tiny package. Her desire for justice rivals that of Martin Luther King Jr. Her height rivals his children's. When she's not coordinating protests for human rights or feeding the animals she can be found asking her taller community members to reach things for her. But it is her that allows Nazareth Farm to reach new heights."
Morgan Day – Staff Member since August 2021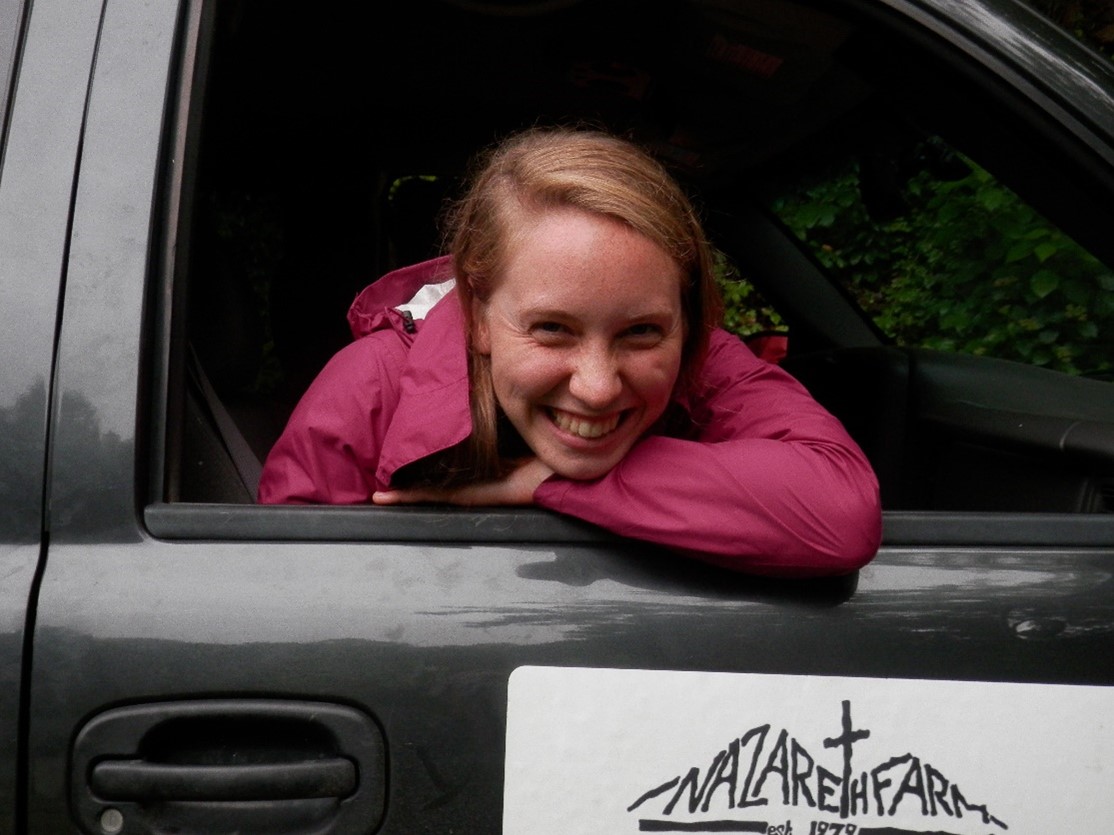 BREAKING NEWS: Evidence of the Lost Colony of Roanoke has been found at Nazareth Farm with the arrival of a native, Morgan Day. As the search continues for evidence of what happened to the colony, investigators have only details of this individual to draw hypotheses from. She first rose public suspicion while residing in Dayton, Ohio (GOFLYERS). She displays a remarkable ability to survive through her loves of the coffee, bucket lists, the color yellow, and sleeping outside in her hammock. If you wish to discover more about this historical anomaly, she has been known to write really good letters.
Ryan Miech – Staff Member since September 2021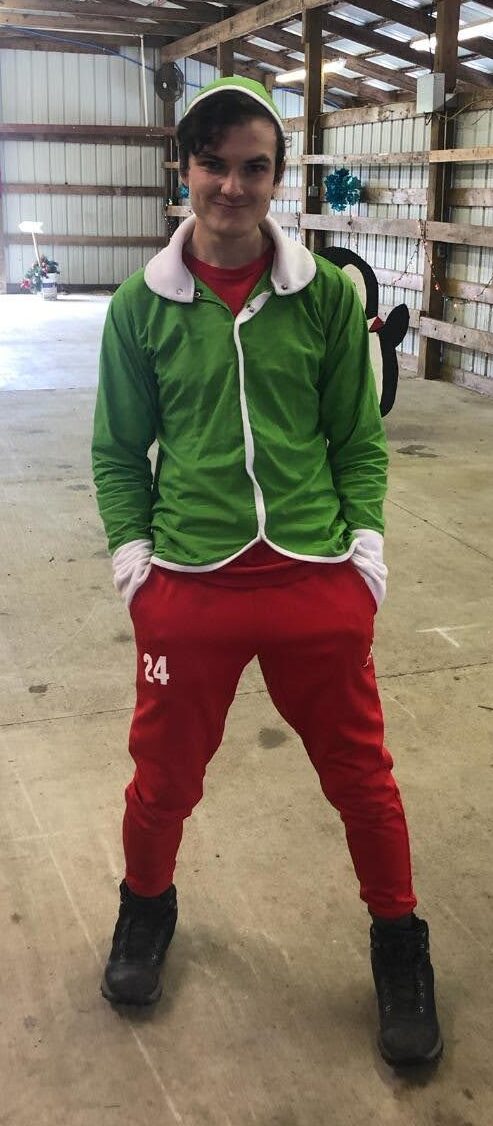 Hailing from the smallest state with the biggest hearts, Rhode Island native Ryan Miech was drawn to Appalachia by his love of music, helping others and natural beauty. Ryan attended Salve Regina University, where he studied graphic design and illustration. Like a wave, Ryan is just following the motion of the ocean. When he isn't hard at work beginning a goofball, he has a constant stream of hobbies such as guitar playing, making light-sabers in the wood shop, designing board games, reading strange books and ofcourse making art work. Ryan hopes to use his time at the Farm by making close relationships, exploring every inch of the holler and perhaps leaving a literal mark on the property.
Karli Siefker – Staff Member since January 2022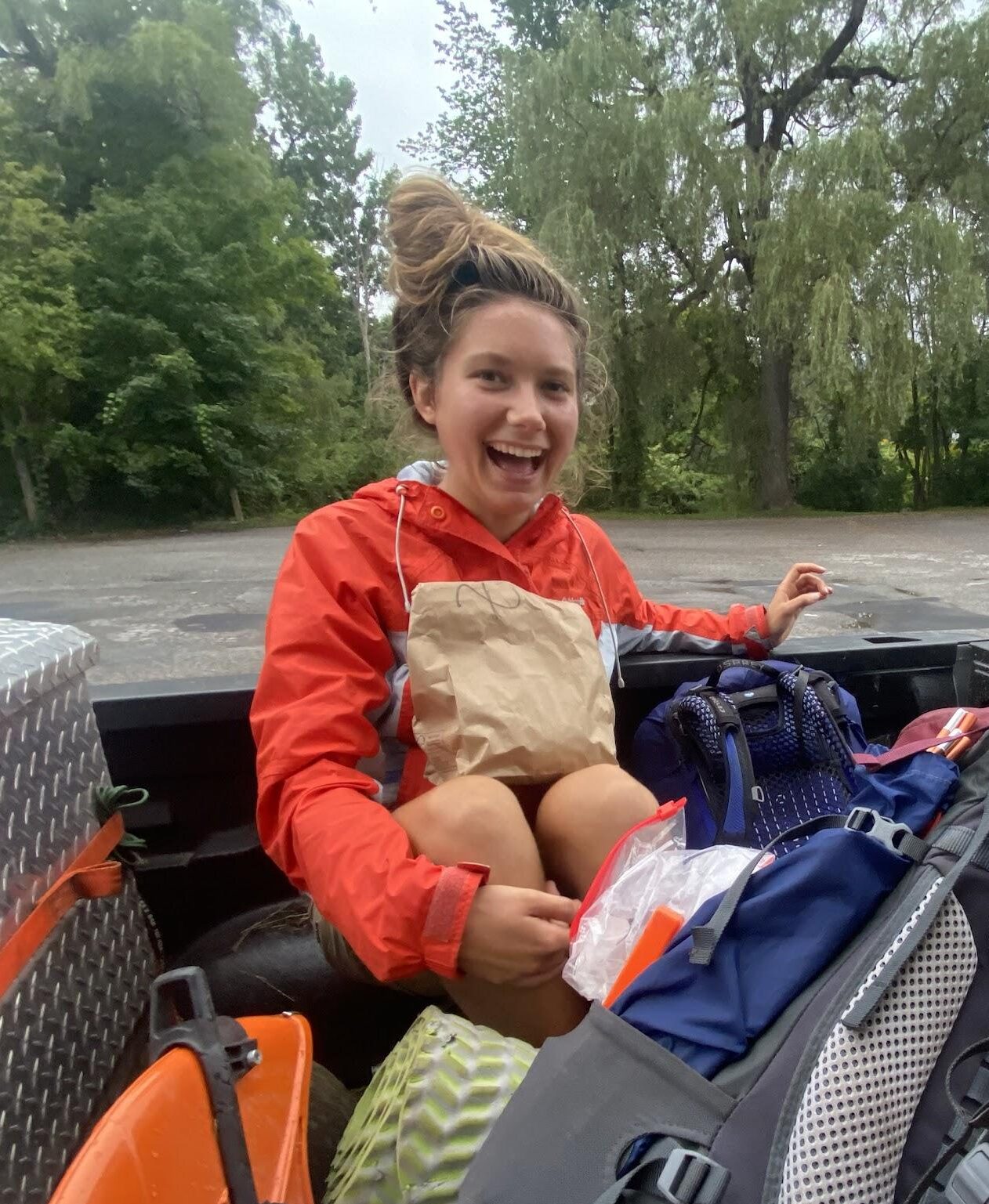 Marching to the beat of her own drum, Karli Siefker joined the staff after a half a year long trek through the Appalachian Trail. Karli is kindhearted soul that deeply cares for lives in all different shapes and sizes. She attended Notre Dame where she graduated in theology, education and sustainabilty (Don't ask her to quote any Bible verses though!) and a love for Catholic Social Teaching. While she is here at the farm, Karli is sure to blaze her own trail that is full of goofy moments, laughter and joy-filled gratitude.
If you ever have trouble finding her, try checking for bootprints on the hillside or inside the chicken coop!