Allyson Hoch — Executive Director since April 2018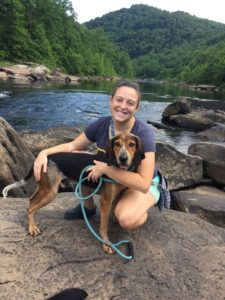 Allyson made the move back to the holler after a few years away. During that time, she ventured to Morgantown to complete a Masters in Social Work, work at a free healthcare clinic, and become a real mountaineer. Her dog Jasper also works diligently at the Farm, protecting the front yard from pests (aka cats) and soaking up the sun. She's enjoying walks down the holler, watching the gardens, porch sitting with neighbors, and working for social justice in the best part of WV!
Matt Kosydar — Project Coordinator since December 2017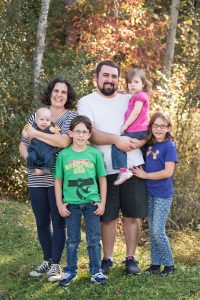 Matt Kosydar is the Project Coordinator for Nazareth Farm. He is a kind and helpful man. In fact, he used to have a job at a hotel as a front desk agent. Can you imagine having a job like that?!! Having people come up and say, "Your hotel's room service didn't clean my room, so we want a refund!" That proves that he's patient. So if you have a job that needs doing, my Dad's on the case!! – Jonah (9)
Torie Bolster — Staff Member since June 2015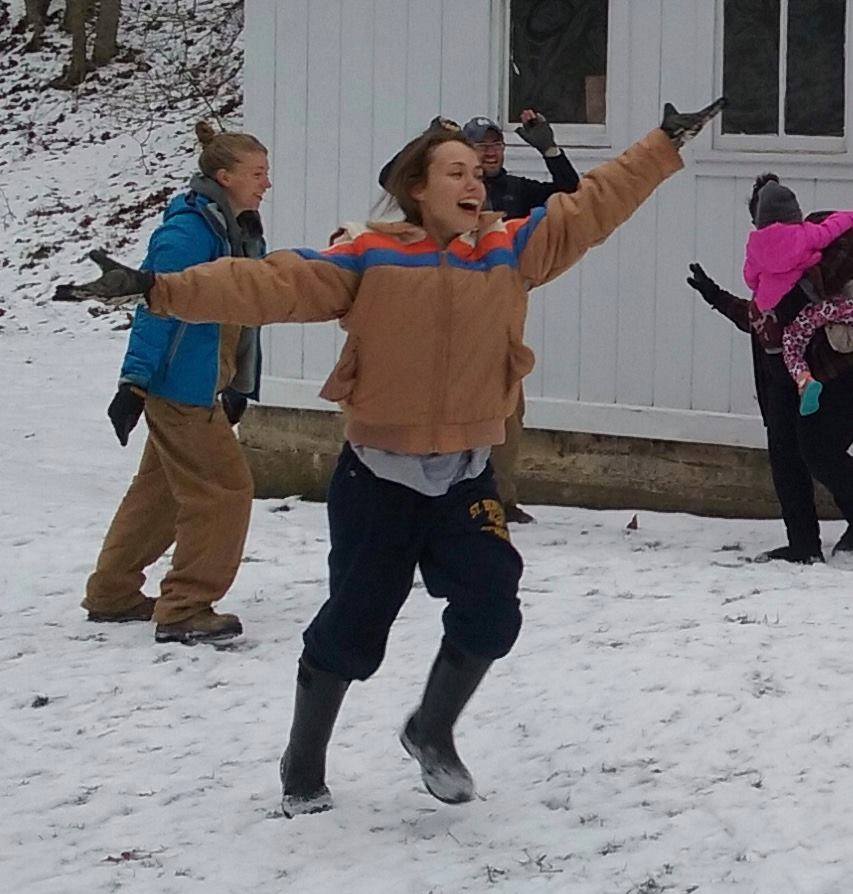 Torie may have been born and raised on the Southside of Chicago, but her heart has always yearned for the country roads of West Virginia to take her home. Having sojourned in the summer of 2014, she came to the realization that the staff life was the life for her… and the rest is history! After graduating from Saint Xavier University, Torie traded in her fancy pants and city shoes for work boots, overalls, and a simpler life. Here at the farm, you can find Tor Tor snuggling with Oscar and Ava, being the number-one hype gurl, and hiking/running through the hollow. If you can't find her in any of those places, she is probably up on a roof, in the garden, or keeping things fun in the kitchen. Wait, no… she's more than likely still hanging out with the shmushy-faced pups.
Mike Black — Staff Member Since May 2018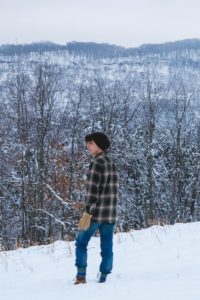 If you ever have some time to lazily meander down the hollow some sunny summer afternoon at the farm, be sure to gaze up at the sky. In the highest branches of the tallest trees, you might just be lucky enough to catch a rare spotting of the wild Mike Black in his natural habitat. Once spotted, he'll likely dart down from the treetops and take off running down the hollow, as he is apt to do. Known for his speed, agility, and skills working on the trucks, the wild Mike Black is a great addition to the Nazareth Farm staff. With his habitat now established in the woodland forest of Appalachia, Mike joins us from the concrete jungle of Long Island, having also spent some time in the frozen tundra of South Bend, Indiana. When he's not scampering through the woods foraging for nuts, the wild Mike Black can often be found playing soccer, praying in the chapel, working in the wood shop, or leading the hike!
Julia Barcello — Staff Member since May 2019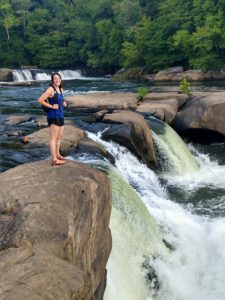 Julia joins us from the hot sun and dry heat of southern Arizona. She can deal with the cold, having gone to school for geology in central New York, but it is still likely you'll find her in a sweatshirt and pants if it's below 70. Julia is a great addition to the Nazareth Farm team, and whether she's leading prayer or leading a work site you better believe she's sporting a smile and having fun. Her true loves include painting, making the bonfire, playing guitar, and reading. If she isn't doing any of those then look for her enjoying the simple beauty of the sun, trees, and butterflies or gazing at the stars at night.
John Buttner — Staff Member since May 2019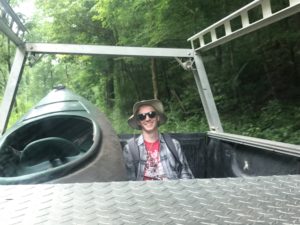 If you ever find yourself near Syracuse, New York on a warm summer's evening, listen closely and you'll hear the low, echoing hum of John Buttner piloting his 1987 Honda Rebel 450 motorcycle down the road. John visited the farm three times with Colgate University and has returned as a staff member, bringing an affinity for cars and an endless supply of dad jokes with him. Make sure to ask him about his love for Chemistry, singing and beatboxing, or his days working in his uncle's steel shop. In addition to being in charge of the lawns and small engine repair, John is always the first one to give a tour or jump at a chance to pray the rosary. On his days off, he can be found hiking, playing guitar behind his head or performing in the O'Connor room under his stage name: Big Bland.
Max Donnelly — Staff Member since June 2019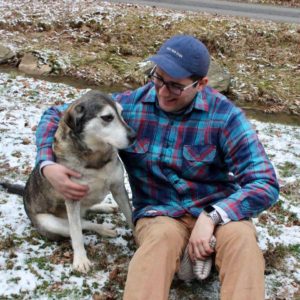 Max's involvement with the farm began when he and his fellow Creighton University Bluejays flew in for a week in 2017. Since then, his previous time as a Sojourner has proven he hasn't been able to stay away from the Farm for too long. Following graduation, Max packed up his favorite work pants and Phi Delt t-shirts, said "See you later!" to his hometown of Des Moines, and settled in as a staff member! Along with welcoming volunteers home to the farm and keeping them updated on their busy day-to-day schedules, Max works diligently to make sure groups are ready and set before they go spend a week in wild and wonderful West Virginia! During his days off, Max can be found knitting all kinds of soft goodies in the living room, playing volleyball, and going for runs through the beautiful hollow! Make sure to quote some of your favorite Vines with him, and ask him for an easy hack to instantly become 10 times cooler on any worksite.
Remy Shaffer Gomes, M.S. – Director of Development since July 2015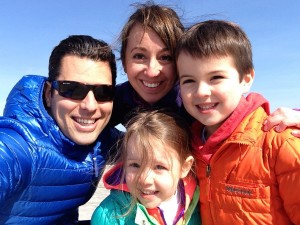 I joined the Nazareth Farm team as the Director of Development in the summer of 2015.  This position enables me to ensure Nazareth Farm's worthwhile mission continues to transform lives and hearts for many years to come.  My first visit to Naz Farm created an auspicious start: I had a 'birthday match" on my actual birthday! I fell in love with Nazareth Farm, the mission, the setting, and the people while learning to install a tin roof. I feel privileged to support our great work and believe this role beautifully combines my personal beliefs and professional skills. I graduated with a degree in communication from the University of Maryland and a M.S. from Miami University in young adult development and leadership. I also bring several years professional experience in development and external relations to my role at Nazareth Farm.  I reside in Owings Mills, Maryland, with my husband Casey and our son Bailey and our daughter Eliana.