Staff Members
Allyson Petry – Executive Director since April 2018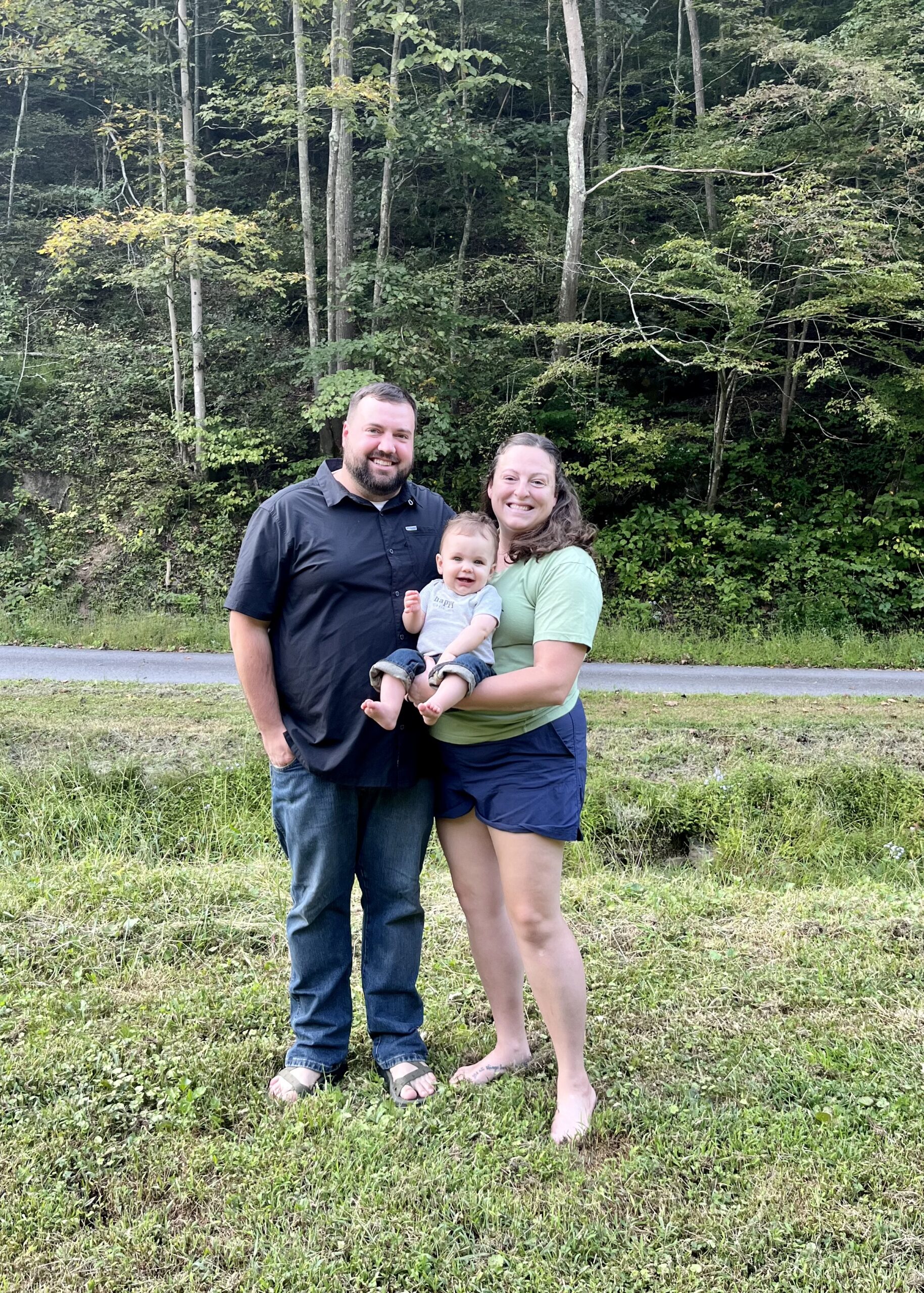 Allyson has a long history with Nazareth Farm, and she's happy to now share it with her husband David and baby Linden. She doesn't spend all of her time in the office; you'll also catch her making group week lunches, putting up siding, or on the volleyball court. Linden has lots of responsibilities including being the "cutest baby ever," sweeping the floor with his belly, shrieking when something is exciting, and directing the kitchen from his high chair. He'll be running a crew in no time! David works off the Farm, but he'll be around in the evenings, maybe even with their black lab, Argos.
Matt Wilfong – Project Coordinator since March 2023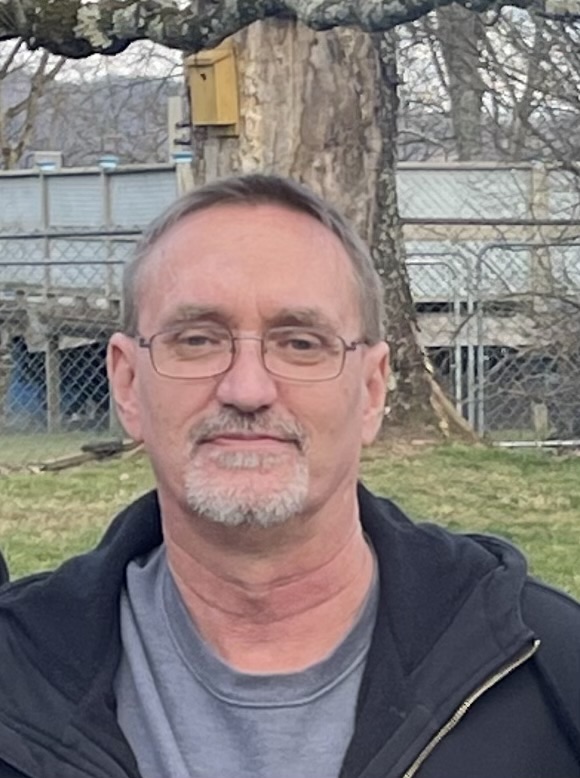 Matt is from the Clarksburg, West Virginia, area, and he brings decades of construction experience to the Farm. Working with a nonprofit to assist families and also teach young adults the construction trade has been on his bucket list — it seems like a match made in (almost) heaven! In 2023, he and his wife, Linda, celebrated their 30th wedding anniversary! He has two wonderful adult children, Tanner and Abbie, and five fur babies. His hero is Charlie Brown because he never gives up. Matt also loves visiting state parks in his free time. He looks forward to working with volunteers, sojourners, and staff members!
Killeen McCans – Staff Member since June 2021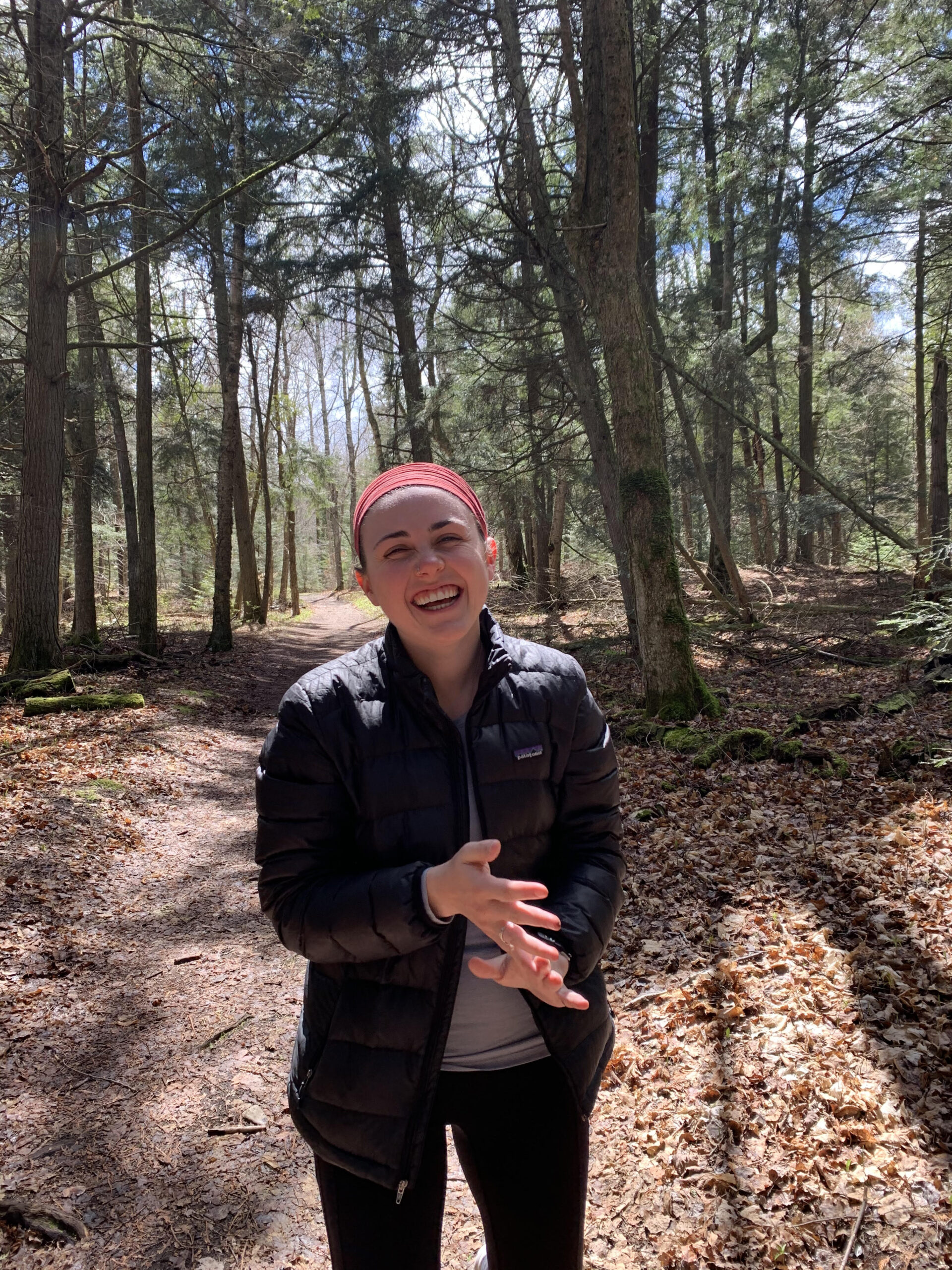 Killeen grew up just outside of Philadelphia (Go Birds!) in Delaware County. She joined us as a staff member in June 2021 after completing her Bachelors of Science in Science Preprofessional Studies with minors in Peace Studies and Catholic Social Tradition at the University of Notre Dame (G'Irish!). If you want to talk Dorothy Day, world peace, justice, pickles, puppies, or just about anything else she is happy to oblige. Sojo Dan and Staff member Adam described her saying the following, "Killeen packs a whole lot of big ideas into a tiny package. Her desire for justice rivals that of Martin Luther King Jr. Her height rivals his children's. When she's not coordinating protests for human rights or feeding the animals she can be found asking her taller community members to reach things for her. But it is her that allows Nazareth Farm to reach new heights."
Karli Siefker – Staff Member since January 2022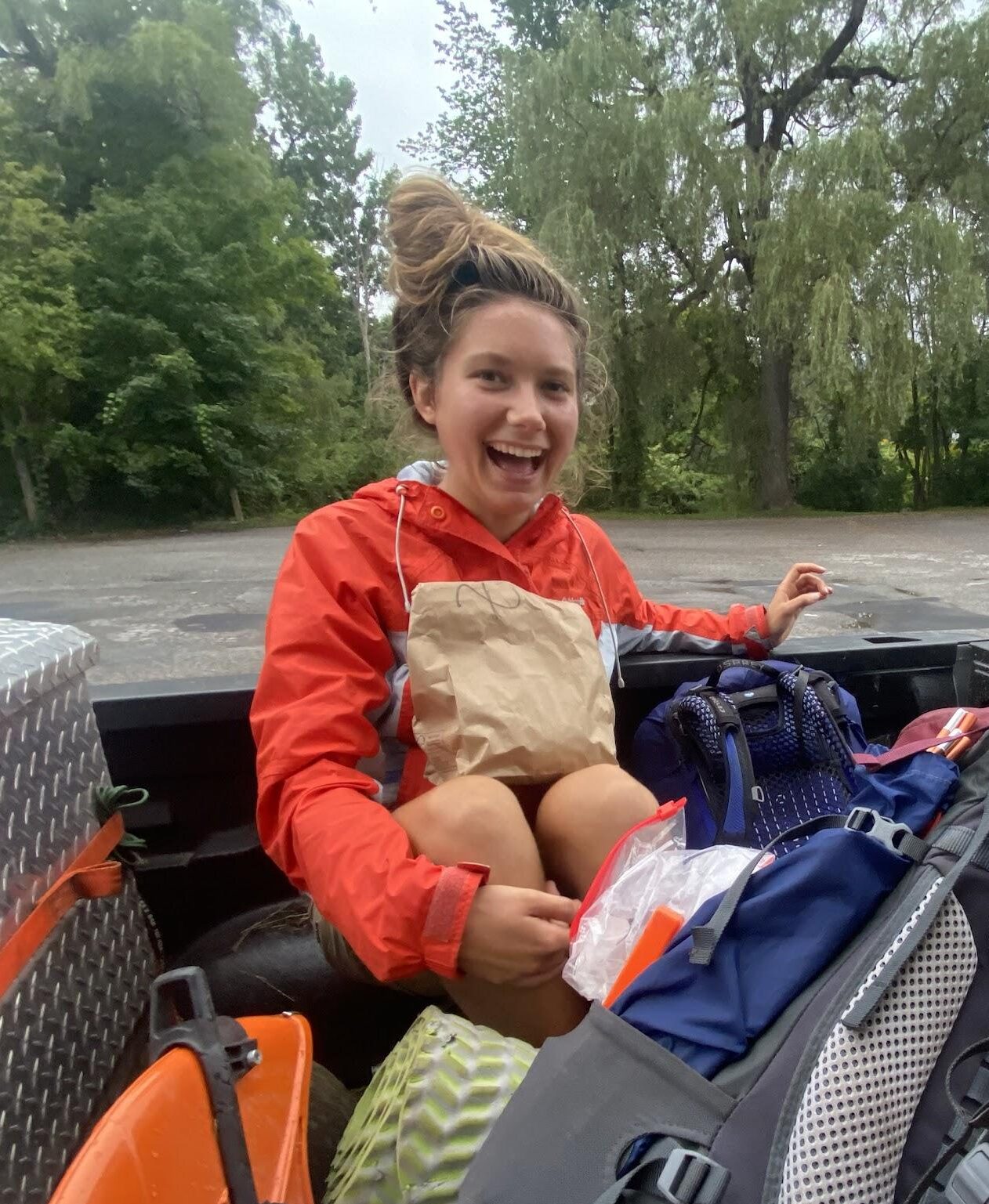 Karli grew up in Dublin, Ohio, and then lived in South Bend, Indiana, while attending the University of Notre Dame. There she studied theology, education, sustainability, and Catholic Social Teaching. She also kept busy teaching religion and sustainability classes, leading the student gardens, and trying to climb every tree on campus. After graduating in 2021, she thru-hiked the Appalachian Trail from Maine to Georgia before coming home to the Farm. She is most often found hiking with the dogs, taking care of the chickens, or attempting to grow flowers in any available space. She loves welcoming folks home and sharing life on the Farm!
Madeline Ward – Staff Member since July 2022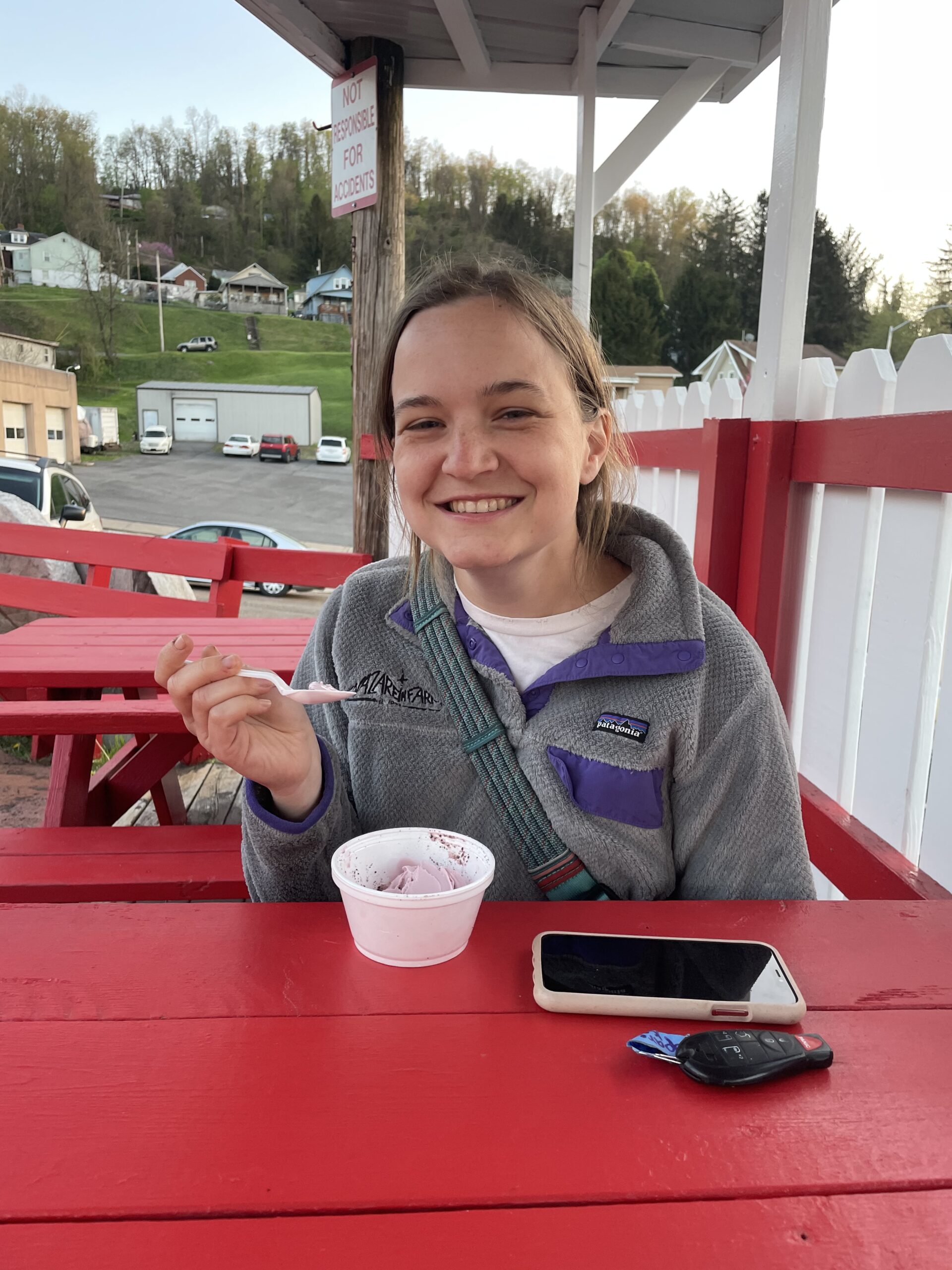 Madeline joins the staff community at the Farm after her graduation from the University of Notre Dame (Go Irish!) in 2022 with a degree in Political Science and Applied Math, with minors in Catholic Social Tradition and Peace Studies, and assumes the title of Shortest Staff Member from Killeen. Hailing from the sunshine state, Madeline never misses an opportunity to talk about her hometown of Jacksonville or college football (her siblings go to UGA and Auburn). Her love for Appalachia was born of her love of the South, which led to senior capstone projects on representation and Catholicism in the region. In her free time, you can find Madeline reading, crocheting, attempting to make her own clothes, hiking, running, doing yoga, or watching reality TV.
Dan Conover – Staff Member since March 2023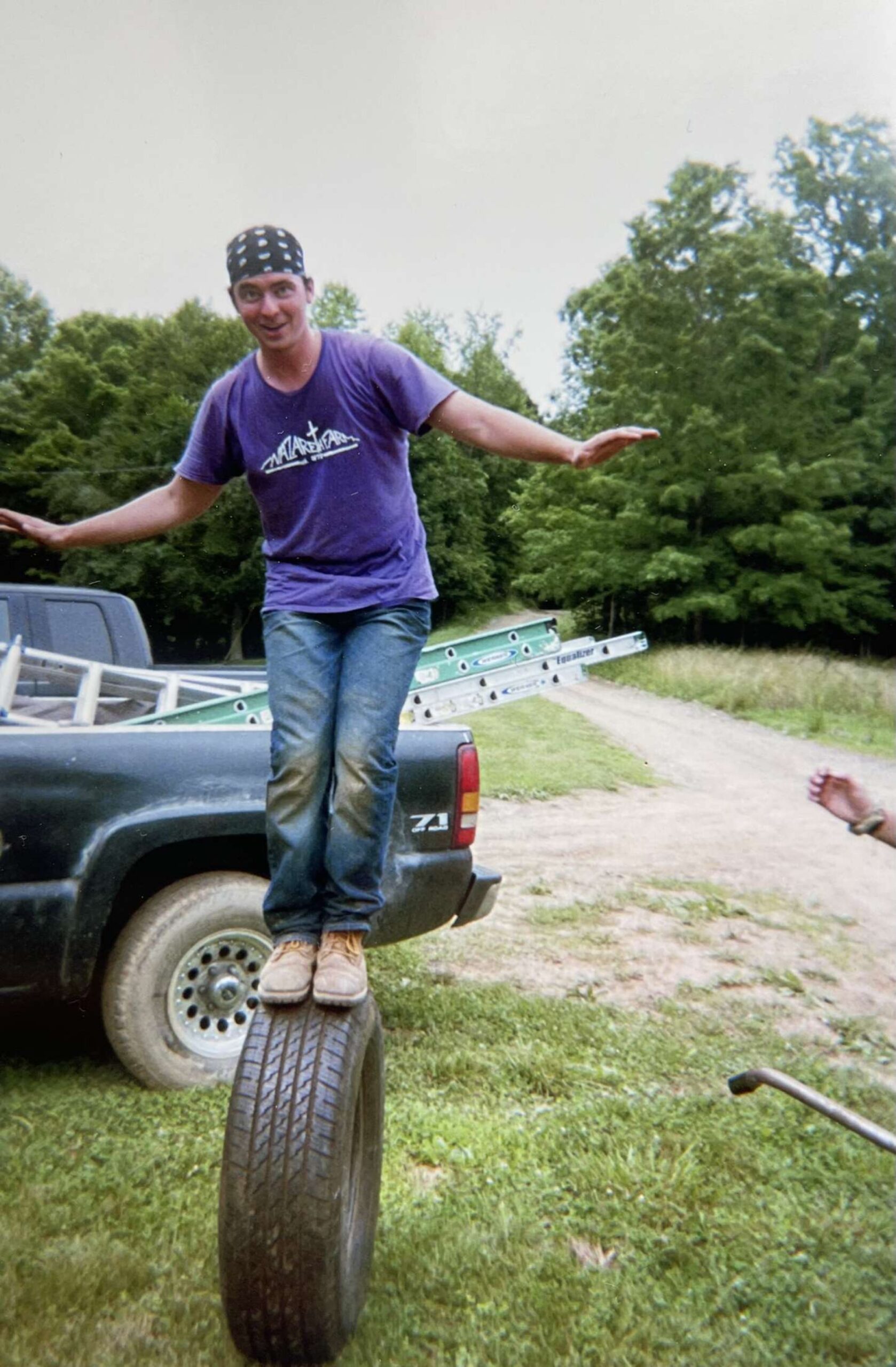 Dan returns to Nazareth Farm with poise and grace in his new role as a legitimate member of staff. Growing up and living in Syracuse, New York, Dan had his first encounter with the Farm when he was a high school student and has returned multiple times in a variety of roles, including (but not limited to) Sojo Supreme™, oft-disputed volleyball champion, and tomato-growing enthusiast. When Dan graduated from Excelsior University in December of 2022, he decided to commit to joining the incredible Nazareth Farm staff community.
Dan loves Our Lady of Guadalupe, good music, making the world's best pepperoni rolls, trying to work on cars, playing Spikeball, and spending time with people. His severe FOMO means he is always willing to sacrifice hours of sleep in the name of community building. Dan's fellow community members regularly feel the need to remind him to "stay nervous," but all he really wants to say is "stay safe, stay blessed" and, most importantly, "if you can't be great, be unforgettable."